FWMQG December 2016 Meeting (Party) Recap
Well, 2016 is winding down, Christmas will be here soon and new board members will come on board. Elected as the new board members are:
Jeanne Lobsinger, President
Rhonda Weddle, VP of Special Events
Janet Spore, VP of Membership and Outreach
Laura Wheelis, VP of Communications
Chris Atwell, Secretary
Jenn Haxton, Treasurer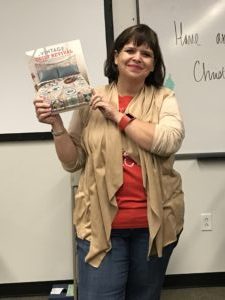 This was Ann's last meeting as president, she has done an amazing job this year! As her final presidential act, she announced the guild's 2017 BOM challenge, from the book "Vintage Quilt Revival." For January through October, members should make two blocks per month, you pick any blocks or just do all of one block. October through December will be for quilting and binding the quilts.
MEDALLION QAL FINISHES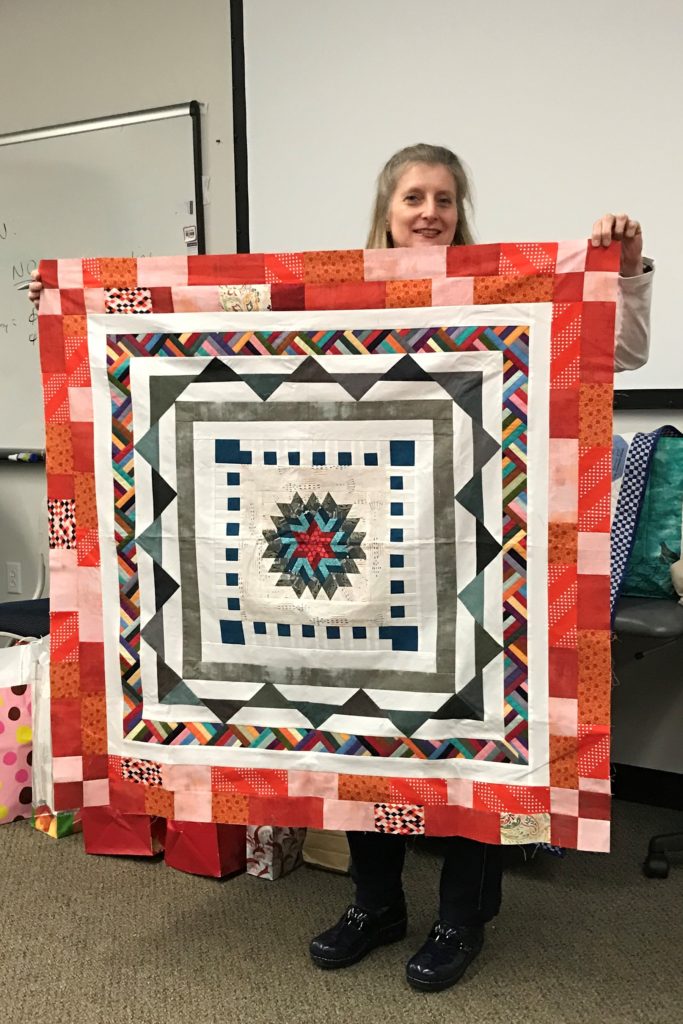 Chris with her completed medallion top.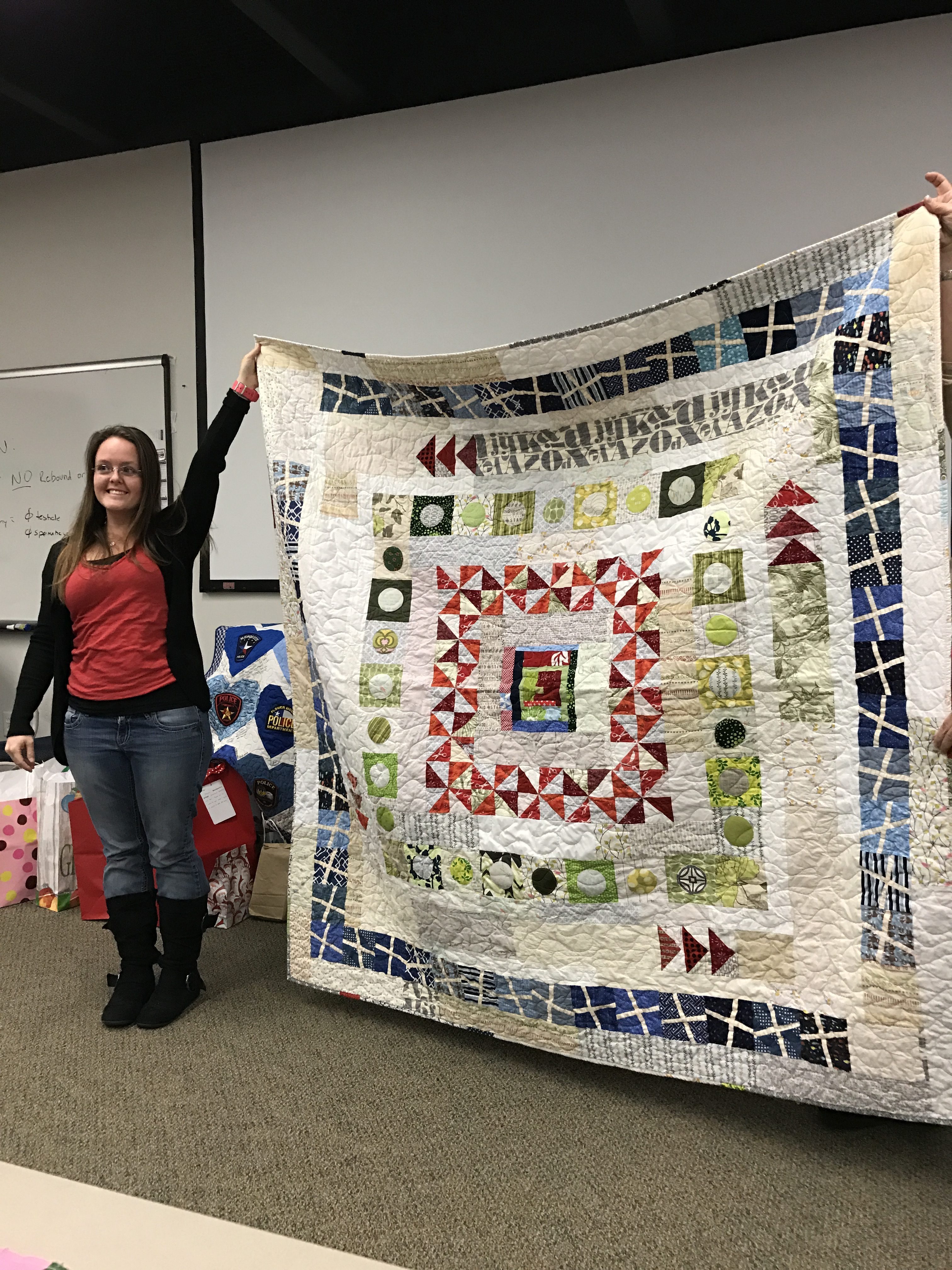 Kristi finished her medallion quilt.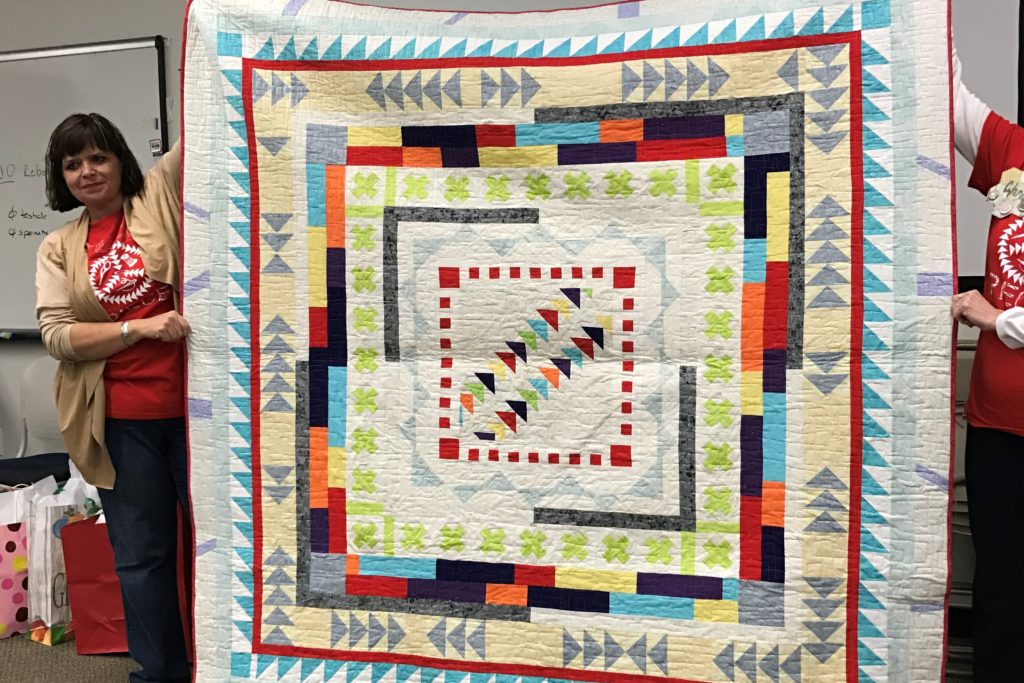 Ann with her completed medallion quilt.
We then drew names of everyone who had received tickets for making a medallion center, a ticket for every completed border, a ticket if it was quilted and bound.
The winners were: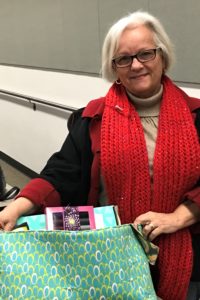 The 2016 Medallion QAL Grand Prize Winner, Mary and her bag of goodies from many wonderful sponsors.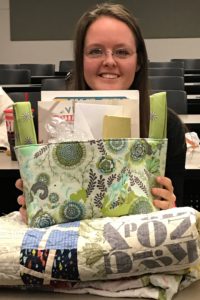 Kristi, winner of a basket full of goodies for participating in the Medallion QAL.
SHOW AND SHARE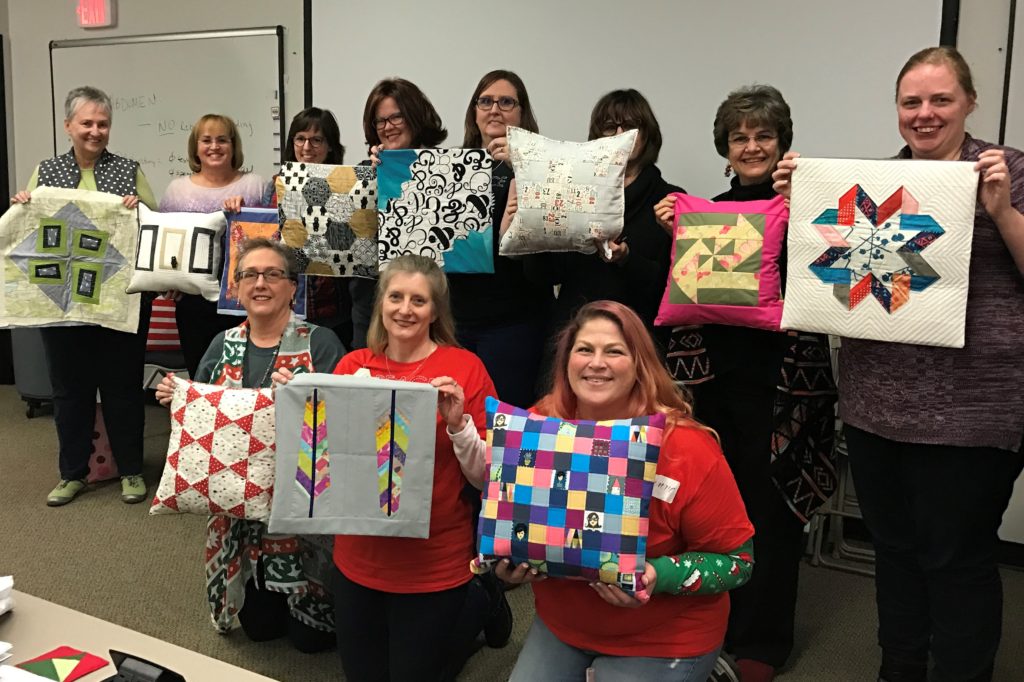 Participants of the Secret Fat Quarter Pillow Cover Swap.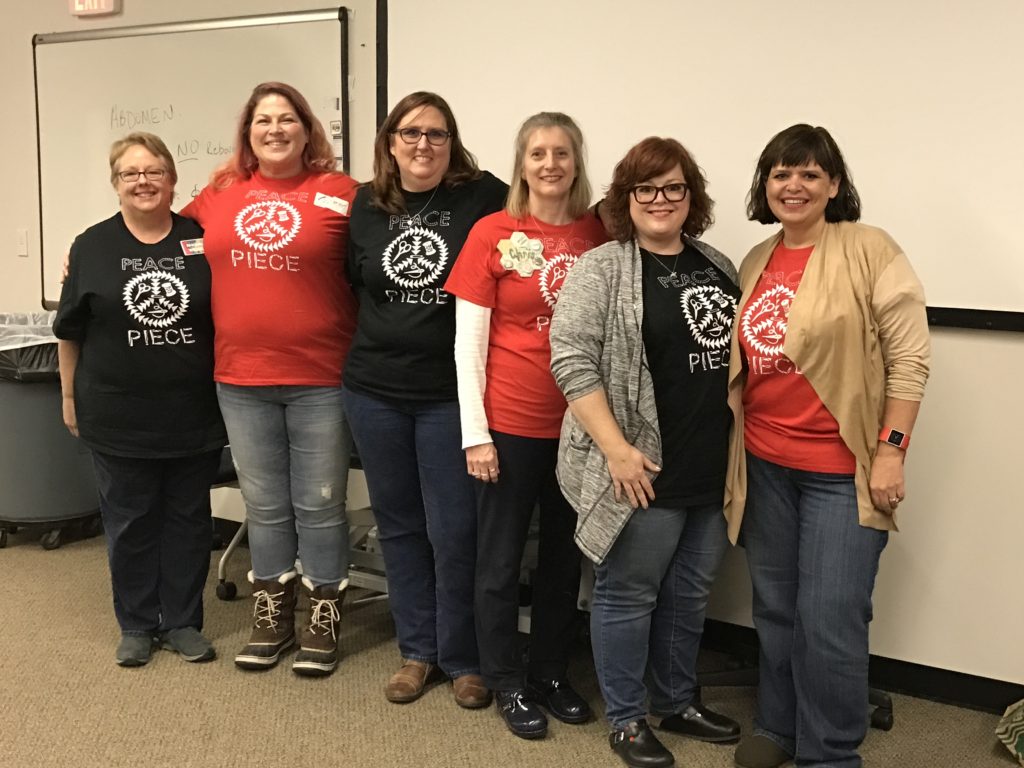 2016 Fort Worth Modern Quilt Guild 0utgoing board members.
After all the business was taken care of, we ate all the sweets and savories that were brought. Visited with each other. And even had a fun coaster exchange.
Happy Holidays and Happy New Year! See you January 2017!