April Recap
Our April Meeting was a truly inspiring experience featuring our special guest, Libs Elliott all the way from Canada!
Janet, our VP of Membership, started off meeting announcing we have 51 paid members! Four wonderful guests attended our meeting!
Jenn announced that an $805 check was written to UNT Alzheimer's research as proceeds from our 2016 Charity Raffle Quilt! We still need a 2017 Raffle chair so we can make a great impact with this year's quilt as well!
Jenn and Rhonda updated us on the progress of the North Texas Quilt Festival.
A few highlights:
Tickets are available for sale and are $10 each
Volunteers for the guild get free admission of working a half day at the festival. Make plans to volunteer with the guild! Sign ups are available.
Mini Quilt are still due in August! This is a great fundraising opportunity so plan to make one (we have donated batting to use) to be auctioned off.
Jeanne was gracious enough to demonstrate registering a quilt in the festival! Her quilt is gorgeous!
Our guild retreat will be October 20-22, 2017 At Victorian House in Weatherford. Cost is $40 per night and we have 3 spots left.
After the business was taken care of, we were dazzled by the charming Libs Elliott and her quilting story. She takes the tradition and art of quilting she has grown up loving and combines them with her love of technology. By using a computer program and computer code language, she generates shapes and layouts that are truly one of a kind. She then takes that generation and brings it to life in fabric.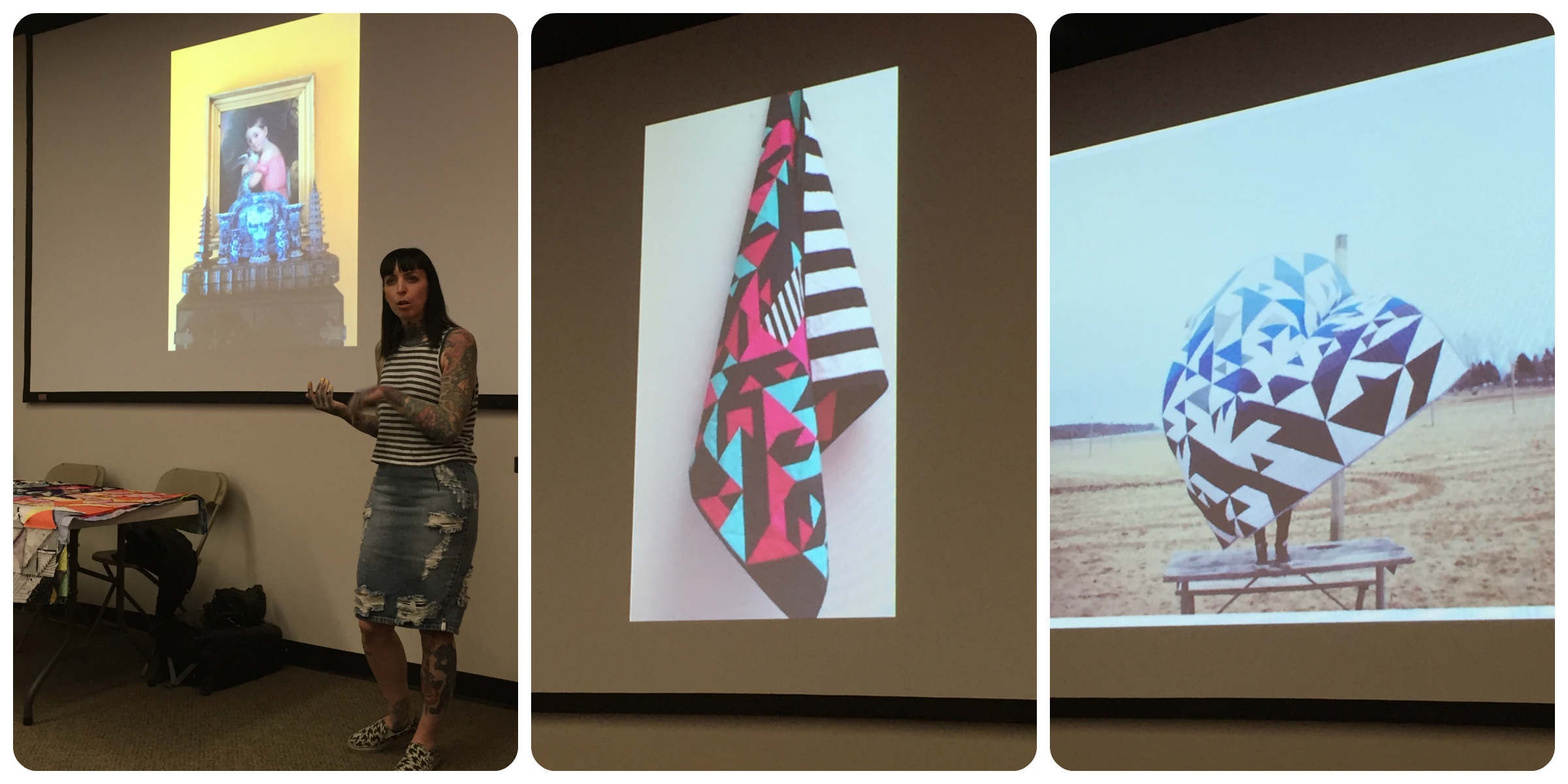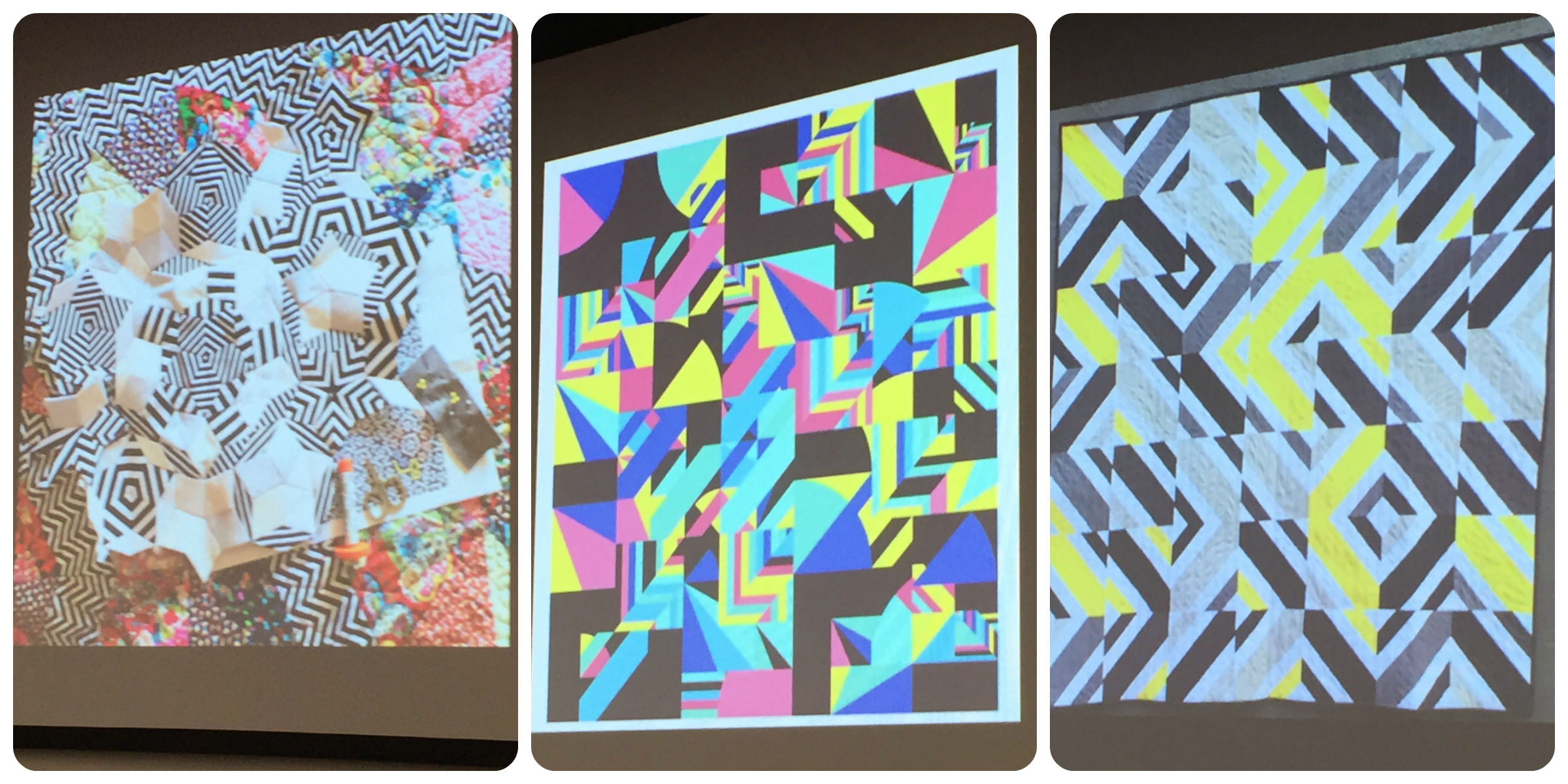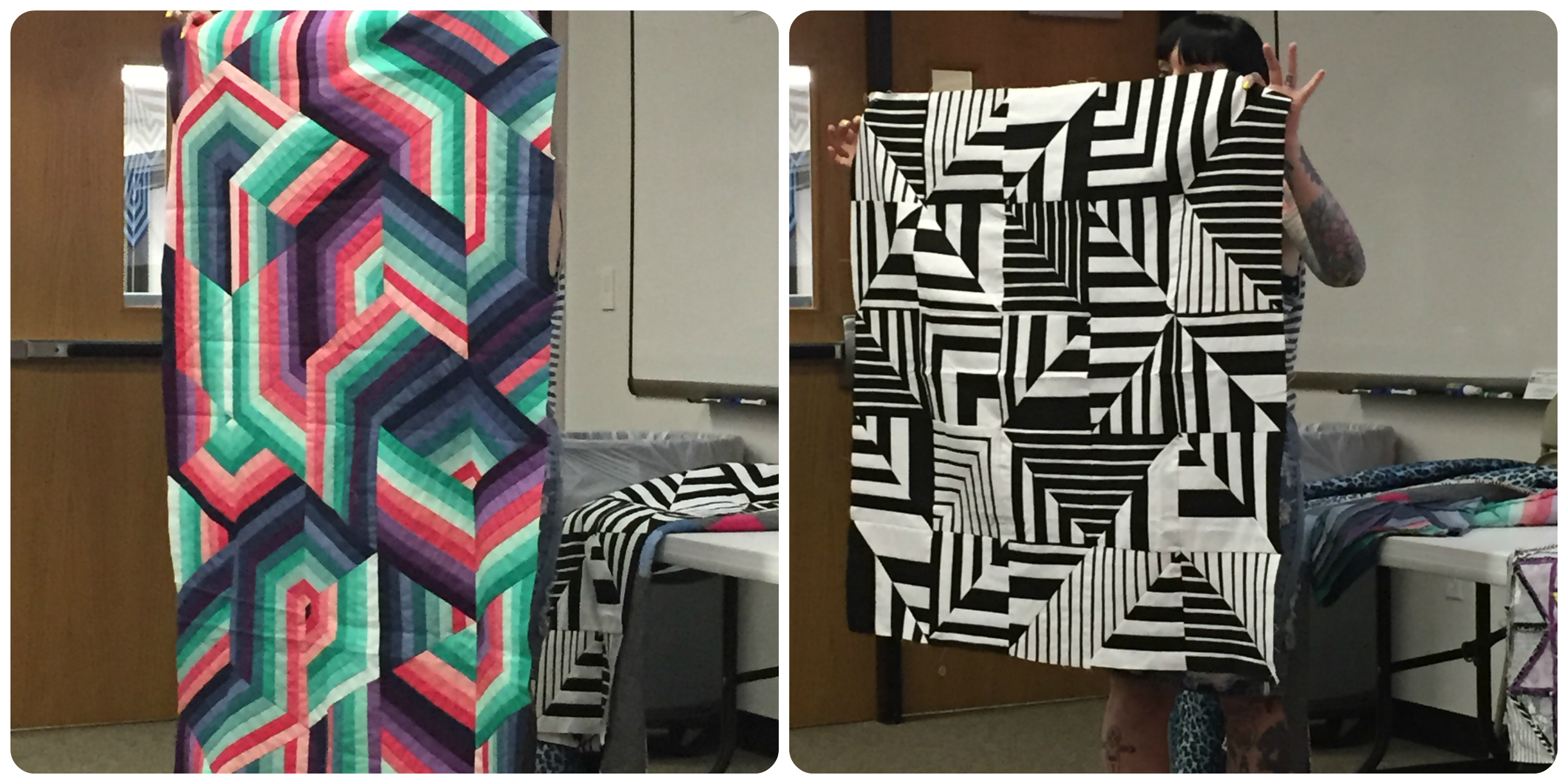 We were further inspired by our members showing off their hard work. We really have some SUPER talented people!
We ended the meeting by drawing door prizes. Every meeting this year we will give out door prizes for guests, several for members attending, and charity projects brought to meeting. Charity projects will all go in a bigger drawing at the end of the year, so get them in! All prizes must be present to win, don't miss out at our meeting May 18th!